Erinmills Limousine Service Inc.
Professionalism from start to finish, clean late model vehicles and guaranteed exceptional service. Our reservations staff are pleased to help you with your occasion and offer any services you may require. by Jackie Cameron
December 17, 2015
Have just started to use this company - first was the SUV Hummer Limo for 16 high school kids for their semi formal and last night for a theatre night out to Toronto and back with the Mercedes.
Both occasions were a great experience - drivers were dressed in suits and were gracious and courteous , opened doors and offered refreshments.
Will continue using their services going forward. The staff on the phone/email are knowledgeable and very accommodating. Prices reflect the level of service you will receive.
Thank you for the top notch service. by Dale
September 28, 2015
Hi there !

Overall my husband and I were very satisfied with the service we received from Erinmills Limo. The limos were clean and the drivers were prompt, patient and professional. We did request champagne on the way back from the venue to the hotel which we did not receive, however this was a small detail in what was an absolutely perfect wedding day !

Thank you for your hospitality ! Thank you for your excellent and friendly service. From the time of our booking through to the wedding night, the prompt communication and service was excellent . Our driver was both courteous and professional. Will definitely utilize the service again in the future.

Thank you. Wonderful, friendly and timely service. We had a great experience and would highly recommend booking with this company. Frank our driver did everything possible to ensure that we were well attended to and made sure to keep us all on time so we could make all of our reservations. Highly recommend professional service!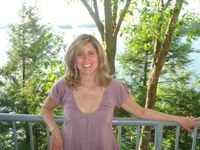 by Debbie Silver
July 22, 2014
We had Erin Mills provide limo service for our last company event. We had a huge SUV limo and the driver and limo were exceptional. Thx to Erin Mills Limo! by Cinnabar Albatr
January 18, 2014
Erinmills Limo came highly recommended to me. When I called to inquire about their rates and the types of services they provide for weddings, my call was answered promptly by Ashley, who was professional, helpful, knowledgeable and very polite. Ashley worked with me until every final detail had been finalized. If my experience with Erinmills Limo over the past few days is any indication of the experience we will have with them on my daughter's wedding day, I can hardly wait. I am confident that they will be as professional, prompt, detailed, helpful and polite as they (particularly Ashley) have been thus far! I will report back after the wedding! by Bistre Wildfowl
September 7, 2013
I used Erin Mills Limo for our wedding on August 31st and was pleased with the excellent service. Shannon was the lady who booked our limo and she was very kind and accommodating; a few days before our big day they even called to upgrade us for free from the expedition we had booked to the hummer! A very nice and unexpected bonus :) The driver was amazing and also super accommodating and even with all of the traffic going downtown because of the CNE he stayed calm and got us there in time. Our late night pick up was a great way to end the night, the driver was also very nice and they had water and some candies waiting for us. Overall an amazing experience with this company and I would recommend using them for your special events! by Chamoisee Hawk
December 15, 2012
Thank you very much for making our Christmas Girl's night such a memorable one! Shannon - thanks for all your patience with all the changes I was making. Frank was a lovely driver, very professional and caring to our group of women! The limo was so clean, and huge! Frank was right on time for drop-off and pick-up! Would always recommend Erin Mills Limo to anyone looking! Awesome service! Thanks again. by Charcoal Antelo
October 23, 2012
I want to extend a warm thank you to Shannon Mary Lou and the Erinmills team for making my Birthday limo / Party a night to remember. It was epic thanks to you guys. I cannot wait to book your SUV again. :) A million thanks...

Tara M by Charcoal Worm
August 10, 2012
Shannon, your team was excellent!
The entire process took about 10 minutes to book and take down our information. The price was excellent, well worth it for the service that you get. Everything went ON TIME at our wedding thanks to your driver! we had FIVE STOPS along the way and each one was perfect!

We will recommend Erinmills Limo to our friends and family for sure!

Thanks,
Tom
Reviews powered by